We all know how much the world of SEO has changed in comparison to previous years, what some call the good old days. Google has evolved and grown smarter. Therefore, your strategies also need to change.
PBNs are not dead. They are alive and can still help you to rank. What is dead is setting up PBNs without testing them first. If you want to still profit from PBNs and make your sites rank, then you need to learn how to test them. Remember, we live in the times of Quality > Quantity.
Testing them will allow you to know two important things:
Is my new PBN site toxic?
Is my new PBN site going to work in my niche?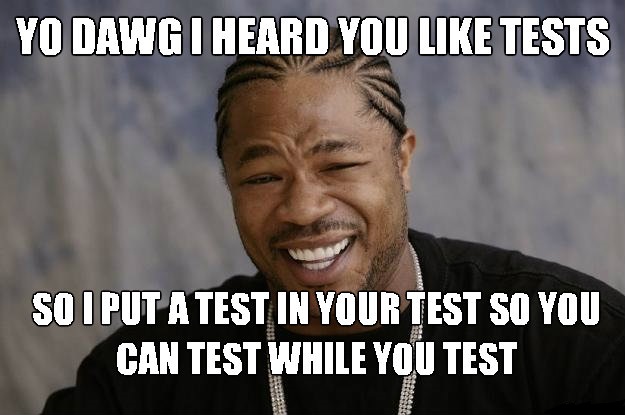 When testing a PBN site, you must aim to find out two things: That it is healthy and that it's going to work in your niche. And worry not, because this guide will show you how to test them for the best results.
SEMRush, Ahrefs nor Majestic are enough to tell if your new domain is going to work, that's why you need to add another filter, which is going to be this test.
Setting Up The Test:
These are the first steps to take to begin with this test.
Setting It Up:
At this point, you should have your just-bought expired/dropped domain. After a good analysis with tools like Majestic and Ahrefs.com which have determined it has a good (apparently) link profile, and after checking it's not been used as a PBN before using Archive.org, it's time to set it up.
Install WordPress and remove all the default information (post and page). Also get rid of the default widgets. Fix the permalink structure and use the %/postname/% configuration for example.
Finally, install a free theme, and that's all for now.
Please, don't be lazy and do this. Remove all the default theme and widgets. Get it a bit customized and you are ready to go.
And of course, give your blog a good name and add a tagline. You must make it look decent, and it will take you 5 minutes at max.
Prospecting Your Targets:
For this test you will have to use a competitor's website, so you don't risk yours. Pick any competitor website and then enter it in Ahrefs.com. There you will see an Organic Keywords page, click on it, and you will get to see for which keywords the website is ranking for.
Ahrefs uses a metric known as Keyword Difficulty (KD). Use the filter to solely show keywords with 1 KD. Once you have this list of keywords, you need to go to Google and see for which keywords the website is ranking for at the bottom of page 2.
Ahrefs is sometimes not so reliable when it comes to tracking rankings, that's why you need to do it manually. Make sure only to consider the keywords which are ranking at the bottom of the second page.
When testing the keywords, you will get to see the URLs ranking for them. Grab them and enter them in Ahrefs.com again. Make sure that no exact match anchor text has been used. This is crucial for our test, so feel free to use Majestic to double-check just in case.
Your target keyword and URL need to be ranking at the bottom of page 2 and make sure no exact match anchor text has ever been used.
At the end of this you should have a keyword + URL combination selected. Then, simply repeat the process with another competitor's website.
Now that you have 2 KWs and URLs to test, you need to do the following:
Grab the title and first 3 paragraphs from each URL
Publish them as a post (separate) and include an exact match anchor text linking to the URL.
Add 1-2 images + 1 video
But it's not over yet. We still need to make 1 extra post, but this time we won't be focusing on our competitors or in our niche, but in the niche of the PBN domain.
Find a big high-authority website in the same niche of the PBN domain (you can determine it using Ahrefs.com or looking at the archive on Archive.org) and follow the same process as with your competitors' websites.
Now you should have 3 posts in your PBN site. Here we will discover three particular things:
Check if the domain is healthy
Check if it works in your niche
Or if it works in the niche of the domain only
I asked you to add a video on each post so you can index it using the video sitemap trick. This will get things moving much faster so you can get your results sooner. To generate a video sitemap, you can use this plugin.
Time For Results:
You must repeat the same process for all the domains you want to add to your PBN. Remember it.
We need to wait 1 week to get results, although, in some cases, it can take longer (up to 1 month).
In the end, we will have the following scenarios:
If the pages from our competitors' sites have moved up, then it's a good signal that the domain can be used in our niche.
If our competitor's websites haven't moved up, yet the big site in the same niche of our domain has moved up, then you have to do the following:
Pick 2 new targets using the same process and in the same original niche of the PBN domain
Post them on your blog and index using the video sitemap trick
Wait 1 week and check the results
If the results are positive, then we can conclude that the PBN domain works perfectly for its original niche but not for yours.
In this case, you can do these things:
Build a site in that same niche and use this PBN to power it up
Sell the domain for some quick profits
Sell or rent links from it
And of course, if in all tests the domain consistently makes the test pages to drop down, then it's toxic, and you should stay away from it at all costs.
And as explained at the beginning, sometimes it can take a bit longer: 2 weeks, 3 weeks or even 1 month for the links to kick in.
Be patient and wait for the results. Once you get them, analyze them and act accordingly.
Conclusion And Final Words:
That's how you should be testing your PBN. This process will barely take you 10 minutes per site, then it's just a game of sit and wait.
Such a simple process will allow you to build your PBN exclusively with good and powerful domains. That's what the SEO game requires nowadays, so do it!
And before you go, remember that our guide is aimed to people who don't have much money to invest in content nor can they craft it themselves. It's a quick, simple and effective approach.
If you have a wider budget, then you should read Matt Diggity's guide on PBN testing. It requires a bigger investment in content, be aware of it.